Search results
---
1. ROUTING REQUESTS AND DYNAMICALLY REFRESHING ROUTES USING SPRING CLOUD ZUUL SERVER
Having covered infrastructure services Spring Cloud Config server here with Refreshable Configuration here and Registration and Discovery here with Multi-versioned service support here, in this post I'll cover the Spring Cloud Netflix Zuul server, another infrastructure service used in a microservice architecture.
Zuul is an edge server that seats between the outside world and the downstream services and can handle cross-cutting concerns like security, geolocation, rate limiting, metering, routing, request / response normalization (encoding, headers, urls). Developed and used by Netflix to handle tens of billions of requests daily, it has also been integrated for Spring Boot / Spring Cloud applications by Pivotal.
A core component of the Zuul server is the Zuul filters, which Zuul provides four types of:
| | |
| --- | --- |
| Filter type | Description |
| pre filters | Executed before the request is routed. |
| routing filters | Handles the actual routing of the request. |
| post filters | Executed after the request has been routed. |
| error filters | Executed if an error happens while handling the request. |
This post shows how to configure a Spring Cloud Netflix Zuul server to route requests to a demo downstream service using the provided routing filter RibbonRoutingFilter and how to dynamically refresh the Zuul routes using Spring Cloud Eureka and Spring Cloud Config servers.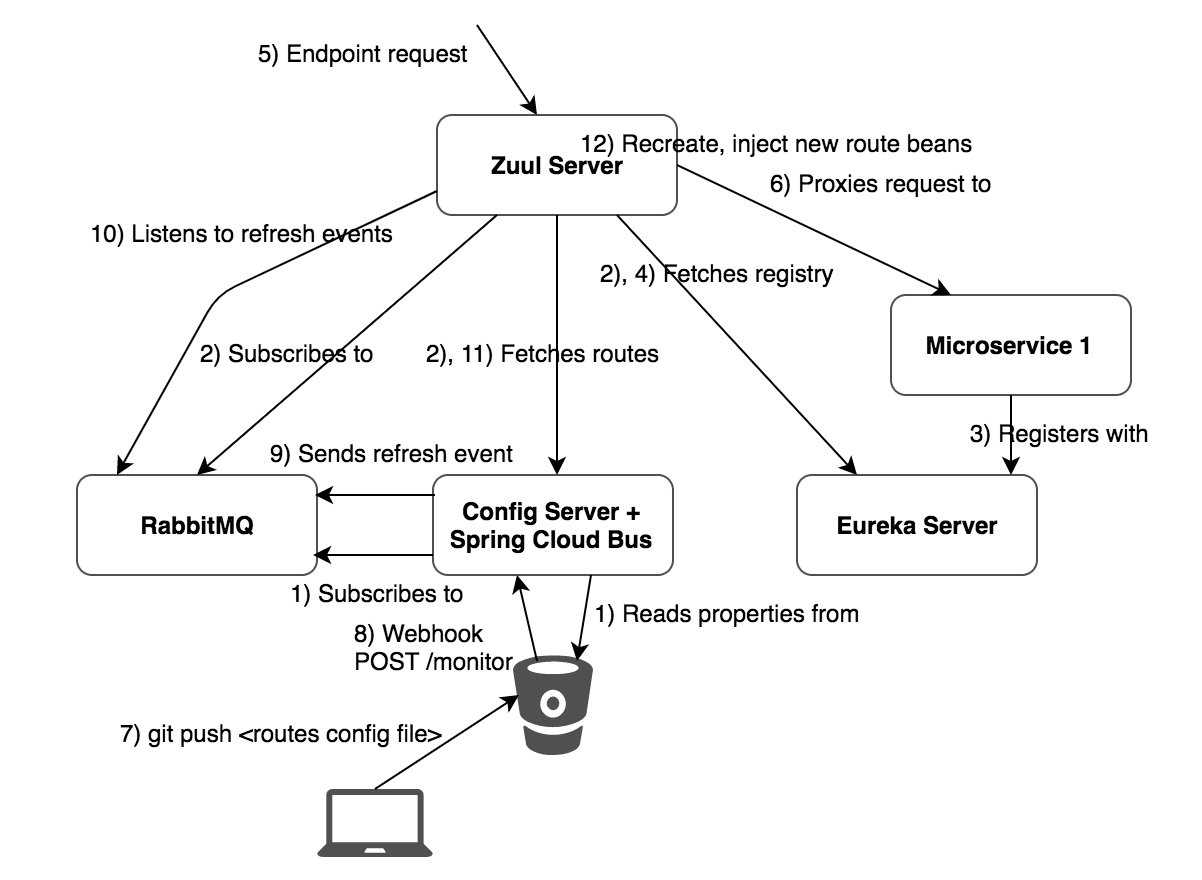 ---
---
---
---
---
---
---
---
---