Search results
1. INTRODUCTION
Often times API endpoint implementations involve retrieving data from some sort of storage. Retrieving data, even when applying a search criteria might result in hundreds, thousands or millions of records. Retrieving such amount of data could lead to performance issues, not meeting a contracted SLA, ultimately affecting the user experience.
One approach to overcome this problem is to implement pagination. You could retrieve a number of records from a data storage and add pagination links in the API response along with the page metadata back to the client application.
In a previous post, I showed readers how to include HAL hypermedia in Spring Boot RESTful applications using HATEOAS. Adding related links to REST responses help the client applications deciding what they might do next.
Some of the next actions a client application could help a customer do is to navigate through a list of resources. For instance to the first page of a result list.
This is a follow up blog post to help you adding HAL (Hypertext Application Language) pagination hypermedia to your API responses using Spring Boot 2.1.x.RELEASE and Spring HATEOAS 0.25.x.RELEASE.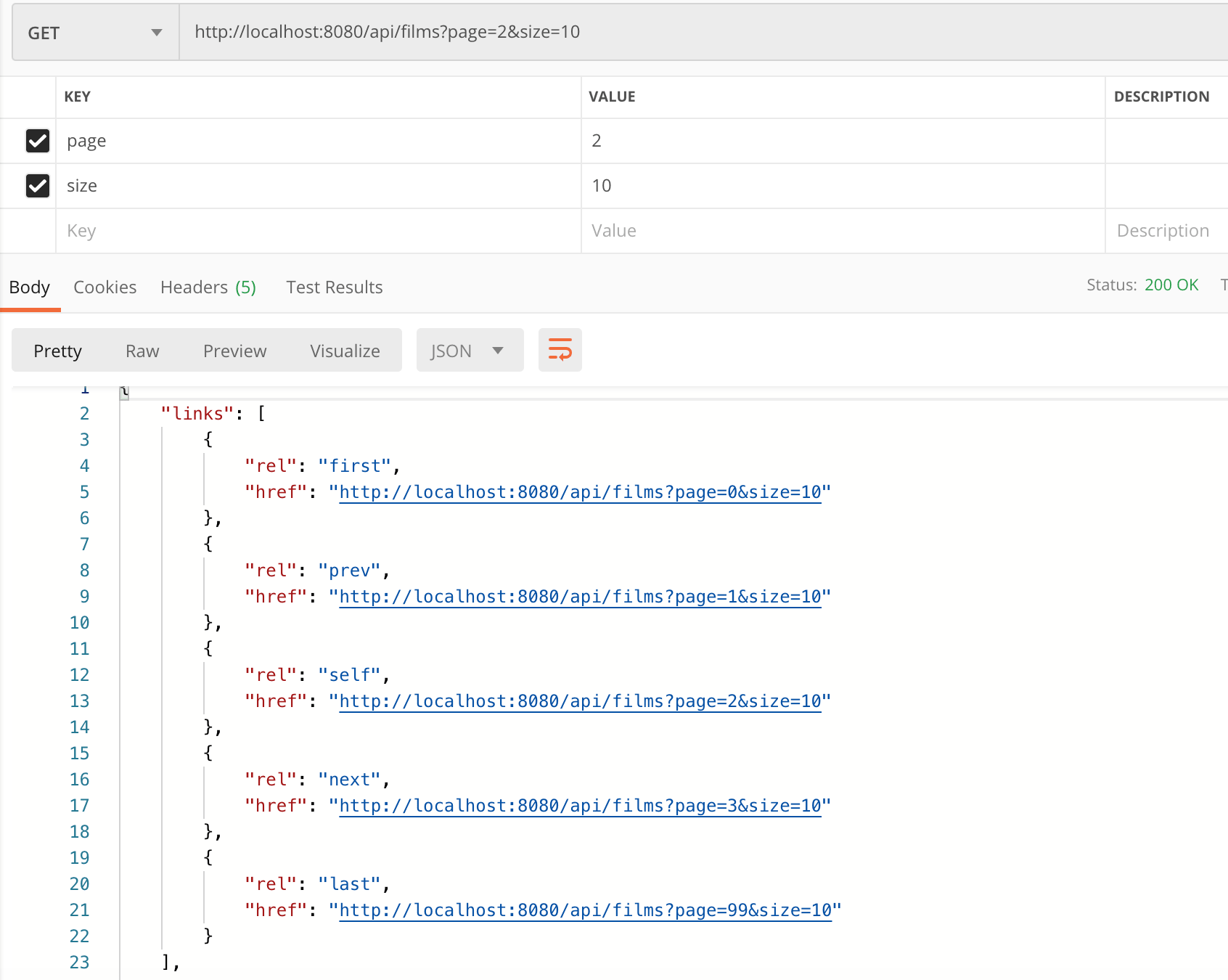 ---
---
---
---
---
---
---
---
---
---